About Careers360
A data-enabled and technology-driven Educational Products and Services Company, Careers360 seamlessly integrates millions of student and institutional data points with the user-generated preferences of its more than 15 million+ monthly visitors, to build sophisticated Prediction and Recommendation products for the students to explore and achieve career plans, based on their interests and abilities.

Who We Are?
Driven by a 240+ members young team, we cover 25,000+ colleges, 250+ courses and have 250+ products, from exam preparation to college recommendation, used by over 225 Million students every year.
Our Team
Advisory Board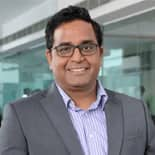 Vijay Shekhar Sharma
Founder & CEO of Paytm and One97 Communications Ltd
Net worth of over 1.3 Billion USD, Investee of Jack Ma's Alibaba group.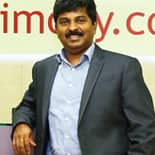 Murugavel Janakiraman
Founder & CEO of Matrimony.com Ltd
More than 150 retail outlets, 350 community-matrimony portals, a leading property portal & a return gifts portal.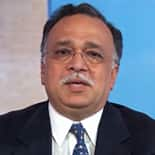 Pramath Raj Sinha
Founding Dean of ISB and Co-Founder of Ashoka University
Earlier Partner at McKinsey, MD/CEO of ABP Pvt Ltd, University of Pennsylvania, IIT Kanpur.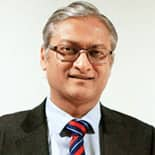 Vijay Aggarwal
MD of Prism Cement Ltd
Hathway Investments, MD of H&R Johnson (India) Ltd, Director of ING Vysya Life Insurance Company, IIT Delhi, IIMA
Investors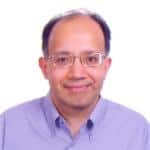 Rajesh Jain
Friend, Guide, Early Stage Investor, Pioneer
Rajesh is the first investor in Careers360 and continues to be extremely bullish on technology driving education and employability. Known for his sharp understanding of the digital world, Rajesh is the first port of call for any of our new initiatives.
Management Team

Maheshwer Peri
Chairman & Founder/Thinker, Entrepreneur, Dreamer, Worker
A passionate entrepreneur, Mahesh is a qualified CA, CMA and ACS. He started his career as an investment banker with SBI Capital Markets. He was associated with the Outlook group for 17 years and headed it for more than 10 years. Mahesh believes that the demographic dividend India seeks can turn into a nightmare if youth are not shown the right direction to maximize their capabilities. CAREERS360 is the result of his deep understanding of student issues, and the information gaps that need to be filled to help students take an informed career decision.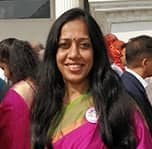 Rama Lakshmi Peri
Director & Counsellor
A computer sciences graduate and an MBA by qualification, Lakshmi brings in meticulousness, eye for detail and process to Careers360. An experienced researcher who worked on multiple projects across publications, her process driven approach made her a sought after researcher on various book projects. As a mother of a son who is pursuing under-graduation, she understands the issues and concern of parents and the children. This makes her go the extra mile and brings urgency and empathy to Careers360's approach on student queries. Her job is to ensure that every student question is responded in the shortest possible time with greatest possible detail with no compromises and shortcuts.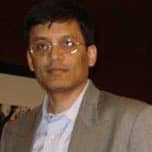 Mallikarjuna Reddy Benjaram
Chief Financial Officer
Mallik is responsible for corporate finance, corporate planning, risk management, M&A, compliances, investor relations etc. He also oversees Data & Operations. He has over 25 years of experience spanning various businesses and industries. He started his career with MNC audit firm and then worked in various positions in ICICI group for about 7 years primarily in the fields of project finance and corporate banking. Later, he was a founding team member of a listed IT company that developed software products to a niche segment of NBFC market in USA. Earlier, he was actively involved in investment banking, financial management consultancy services, management coaching for start-ups, financial analytics etc. He is a Chartered Accountant (ACA), Cost & Management Accountant (ACMA) and Company Secretary (ACS).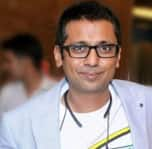 Prateek Kumar
Chief Strategy Officer
A techie at heart and by profession, he has been a member of the core team of many Startup's during foundation step. Being a complete hard worker, Prateek's mantra is "Your work should do the talking!". He is a complete data- driven person who always comes up with meaningful interpretations of numbers and eventually comes up with the best strategy for every situation which makes him the most suitable person to head the "New Initiatives" team which continuously works on new ideas and innovating ways to improve upon existing ones.
Team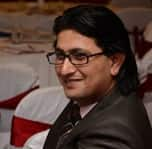 Dheeraj Sharma
Chief Sales Officer
Dheeraj is a seasoned sales leader with more than 18 years of total experience. He has been associated with The Hindustan Times, The Pioneer and Air India Namasker Magazine. A founding member of the Careers 360, Dheeraj was the part of the core team that launched the Careers 360 magazine and later the Careers 360 portal. He is passionate about travelling and enjoys long drives.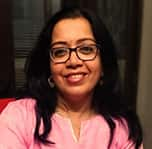 Prabha Dhavala
Editor – Web
Prabha is a mother whose interest in education kick-started at home with her son. With more than 12 years of experience, she loves combining her efforts and passion with a bunch of like minded people at Careers360. She feels that empowerment of a student can be achieved with the right kind of information. She hopes that one day education in the country would be like democracy - for the students, of the students and by the students.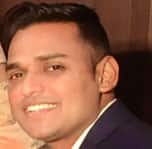 Sachin Chetani
Head Counselling
B.tech graduate with 7+ years experience in the B2C Sales , Business Development & Operations.Loved working in highly dynamic and ever-changing environment. Well experienced in client relation management, product operations, social media management and product sales & strategy.Inquisitive learner and try to utilize the knowledge gained, in his areas of interest that will, in turn, help in working in tandem with the organizational goals. Also, to inculcate ethical values & set benchmarks for others to follow the path of organizational success.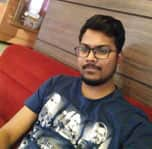 Subhajeet Dey
Data Scientist, Team Lead AI based coaching
A hardcore techie, having experience in developing dynamic micro services web architecture and applications with a power of Machine Learning and Artificial Intelligence.Subhajeet holds a Bachelor's Degree in Computer Science and PG Diploma in Machine Learning and Data Science from IIIT Bangalore.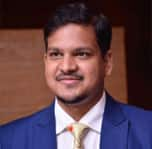 Rishi Raj
Head Prep Content
He is Science Graduate specialised in "Electronics and Instrumentation" from Delhi University. He has trained more than 10,000 students in his entire career of more than 8 years. He has previous experience of working with Chandigarh University, GLA University, GL Bajaj institute of technology, KIET Ghaziabad etc. and many prestigious coaching as well.He oversees content pertaining to test preparation products, online coaching of various entrance exams.